Small Size Machine Roomless Villa Passenger Home Elevator
Safety First, Factory Delivery, Factory Price, Welcome to apply for agent
VLA Series elevators are exclusively designed for house, villas and other private places. It is because of excellent performance, diverse installation solutions, and elevator cars with distinct decoration styles that you will bask in convenience, coziness and nobleness when you take such elevators, and enjoy the ensuing extraordinary perfection in living environment change and living experience.
Top 4 benefit from humanization design:
Environmentally-friendly and energy-saving: the power consumption at 220V or 380V is the same as that for a refrigerator.
Feature: less strict requirements for pit and overhead. No specific machine room needed, more beautiful and comfortable.
Purpose: it is used for villas of various styles and structures.
Style and appearance: it is compatible with various decoration styles.
VLA series elevators occupy the small area of shaft way, has no specific machine room, and apply to various pattern solutions. Due to minimal sizes of their pit and overhead(500mm and 2900mm respectively), the building space and construction costs are substantially saved.
The travel speed that may be precisely limited to approximately 0.4m/s creates reliability and safety at any time, and provide the elders and children with the coziest riding experience. Besides, for the season of top-quality components adopted, you will enjoy the uttermost tranquility, without disturbance from noise as much as possible. The load of such elevators is up to 400kg, satisfying the demand to carry more family members and household articles. Thus, more possibilities about living come true
Application:
Ordinary house, Private villa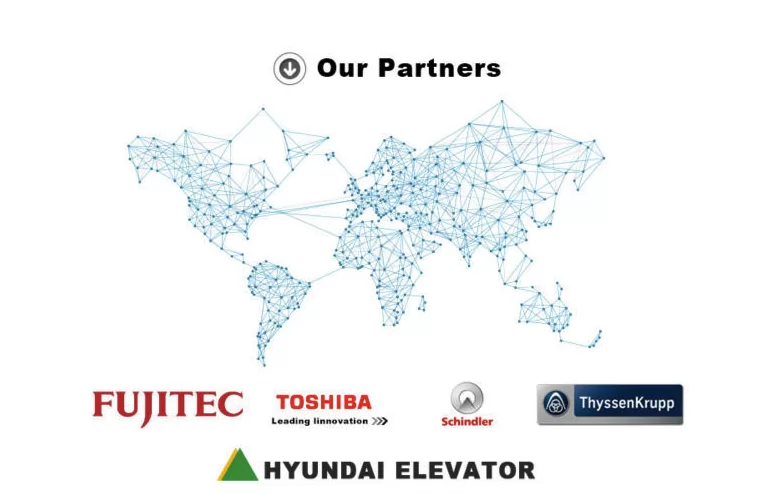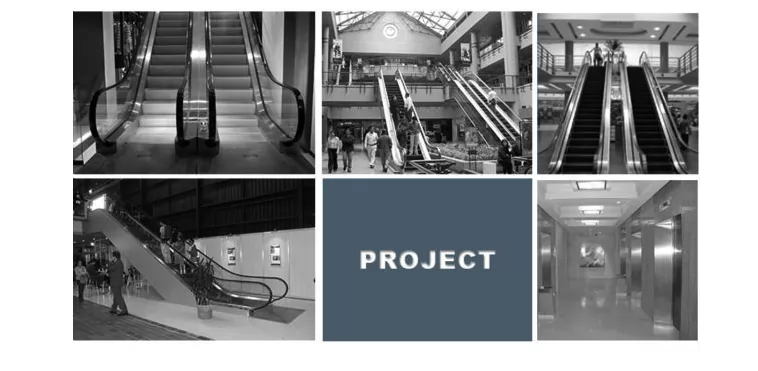 Hosting Elevator always following market requirement to convince our users around the world with quality products and satisfactory service.
Establishing a sound marketing service network and participates in different exhibitions all over the world , we are now wining 125 agents at home and 25 agents on abroad throughout the world's major emerging markets.
1、VLA series elevators are equipped with Diana IV series rare earth permanent magnet gearless machines, and directly driven by three-phase permanent magnet synchronous electric motors with low speed and high torque. As a result, such elevators have such advantages as low power consumption, less noise, no pollution and less maintenance.
2、The Diana IV series rare earth permanent magnet gearless machine has single winding structure, small size, and compact frame, and in turn, the demand to design villa elevators is satisfied.
3、At 220V working voltage, the incompatibility of power suppliers is avoided, together with the realization of low household power consumption and energy conservation.
The main technical parameters of VLA series elevator
Load

Speed

Cabin Specifications

Door Specifications

320kg

0.4m/s

900mm

1200mm

800mm

2000mm

1000mm

1200mm

400kg

0.4m/s

1000mm

1300mm

800mm

2000mm
According to the different characteristics of buildings and the requirements, various machine models are available for selection. Quiet Operation Light Weight Compact Structure and Small Size Machine Roomless Elevators series: they are applicable to all kinds of building projects for machine roomless installation.

Share your thoughts with us today!
Showing

6

of

0

reviews
Contact Us Now
Enter your inquiry details, We will reply you in 24 hours.
E-mail can't be empty
Email
Company can't be empty
Company
Phone can't be empty
Phone
Products can't be empty
Products you want
Verification code error

People who viewed this item also viewed