Dual Operation Panel Design with Safety Guiding Device Machine Room Above Car Elevator
Description
Technique Feature
Specification
Applied Range
Car elevator is developed and produced by use of sophisticated car elevator technologies according to the special nature of automotive products. This technical obstacle that the traction machine system load is increased resulting from uneven stress on the lift car to generate noise and car vibration can be thoroughly removed by hosting's strong technical capabilities, thus optimizing the characteristics of this series of products.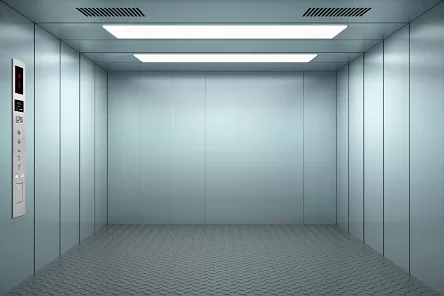 It is a kind of motor-powered vertical lift with a box- shaped pod.
Passengers can appreciate all scenery inside with at least a transparent cabin. So it is popular in occasions for architectural displays.
v Eco-Friendly & Energy-Saving & Noiseless

v Stability & Safety

v Perfect Technology

v Large Loading Capacity

v Mezzanines & Balconies & Basements.
Application:
Hotels, Shopping Malls & Commercial Buildings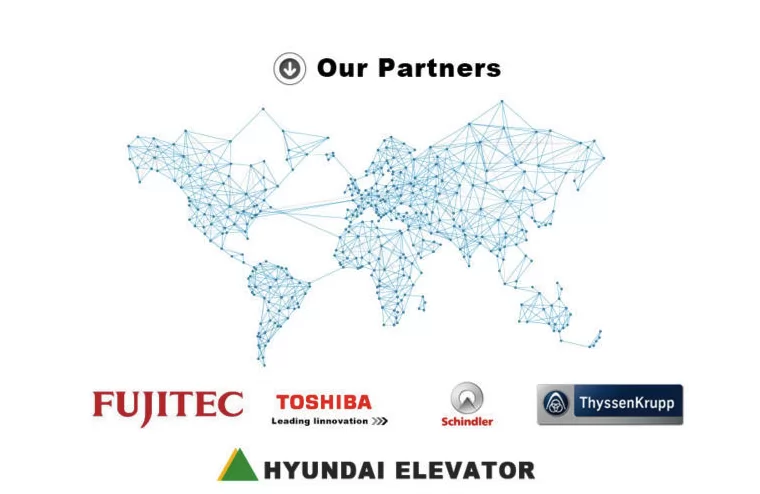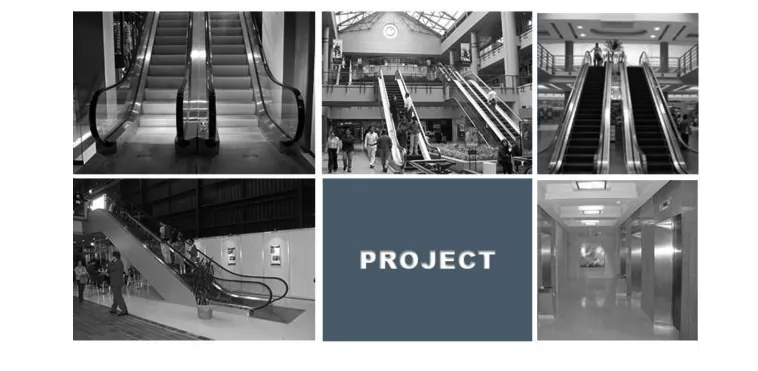 Hosting Elevator always following market requirement to convince our users around the world with quality products and satisfactory service.
Establishing a sound marketing service network and participates in different exhibitions all over the world , we are now wining 125 agents at home and 25 agents on abroad throughout the world's major emerging markets.

Variable frequency and asynchronous traction machine has the features, such as safety, energy saving, high efficiency, low noise, small vibration, smooth running, good lubricity, and superior performance, which greatly meets the high requirements of users for elevator products, including steadiness, energy saving and stable running.

Dual operation panel design
You do not need to walk out of the car, but can freely manipulate the elevator.

Safety guiding device
A safety guiding device is set on the lift car ground to ensure the safety of the elevator and car.

A lift car with both front door and rear door
A lift car with both front door and rear door is more convenient for the cars to go into and out of the lift car.
Machine Roomless cargo elevator specification:
| | | | | | | |
| --- | --- | --- | --- | --- | --- | --- |
| SPEED/LOAD | 1000kg | 1600kg | 2000kg | 3000kg | 4000kg | 5000kg |
| 0.25m/s | ○ | ○ | ○ | ○ | ○ | ○ |
| 0.5m/s | ○ | ● | ● | ● | ○ | ○ |
| 1.0m/s | ○ | ○ | ○ | ○ | ○ | ○ |
According to the different characteristics of buildings and the requirements, various machine models are available for selection. It can be widely used for vertical transportation in various occasions, such as factories, transportation centers, warehouses, and vehicles.
Hot keywords:
Cargo Elevator Supplier, Cargo Elevator Manufacturer, China Cargo Elevator