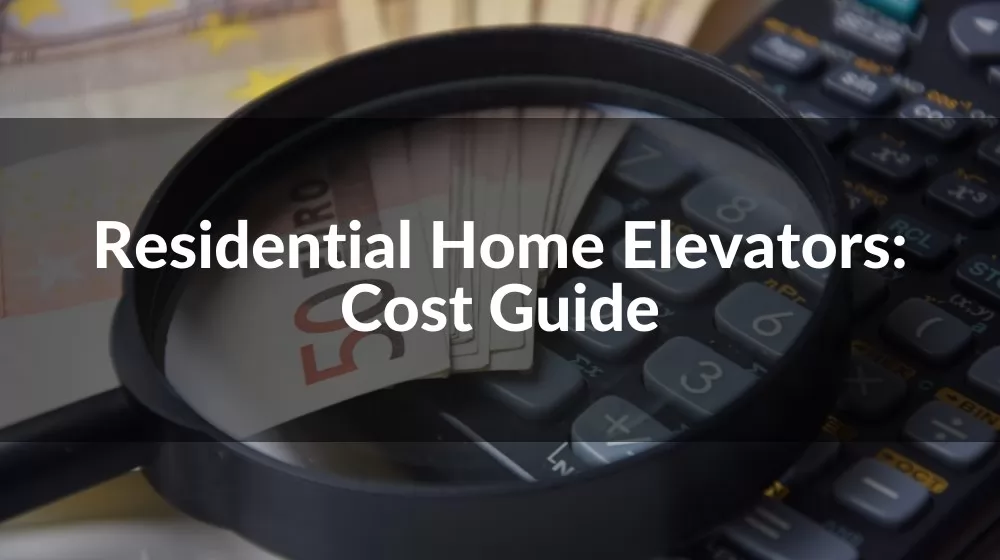 With the improvement of living standards and the continuous development of elevator technology, residential home elevators have been the item of choice for more and more houses. There is a wide market for home elevators, so how much do residential home cost and where can they be installed? If you want to run a home elevator business or install a home elevator for your residence, please read this guide and we will give you the right answer.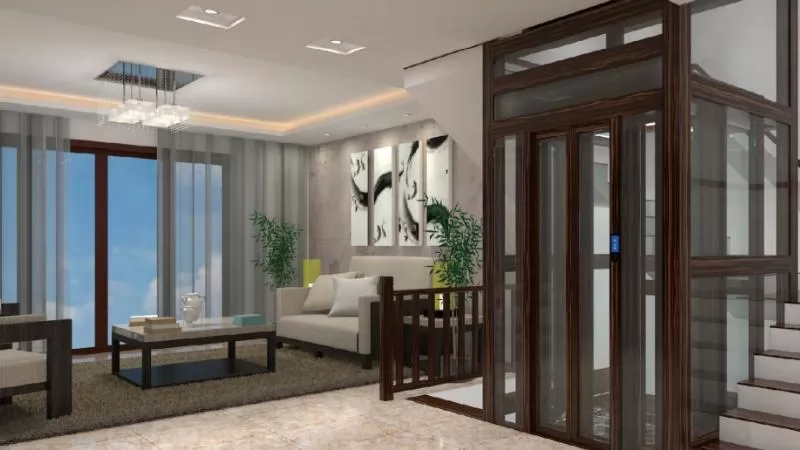 Those who live in multi-story homes as they age are often concerned about safely taking the stairs. Getting around can be especially difficult for those who use electric wheelchairs or mobility scooters. While relocating second floor rooms such as bedrooms and master bathrooms to the ground floor is an alternative to using stairs, it may reduce your living space.
You can sell your family home and purchase a single-story home with laundry facilities on the first floor, but this can come with a hefty price tag when you consider closing costs, the cost of hiring a moving company and dealing with the emotions of leaving your home. Memories are behind your home. Installing a home elevator is the best solution for the growing number of seniors. What used to be available only to the wealthy elite is now available to more people, and the styles and models on the market today make home elevators a viable option and increasingly popular.
More and more countries are facing an aging population, especially in developed countries such as the United States, Japan, etc., who are often faced with health issues that result in mobility in the first place. Many of these older people are finding that they need to make adjustments to their homes to maintain their independence, making home elevators increasingly popular. There is no doubt that residential home elevators will be a vast market.
residential home Elevator

Types of Home Elevators

The most suitable type of building/Features

Cable-driven elevator

New building

Chain drive elevator

Space-saving and durable

MRL elevator

New Construction, Durability and Existing Homes

Hydraulic elevator

Save space

Pneumatic elevator

Existing house with basement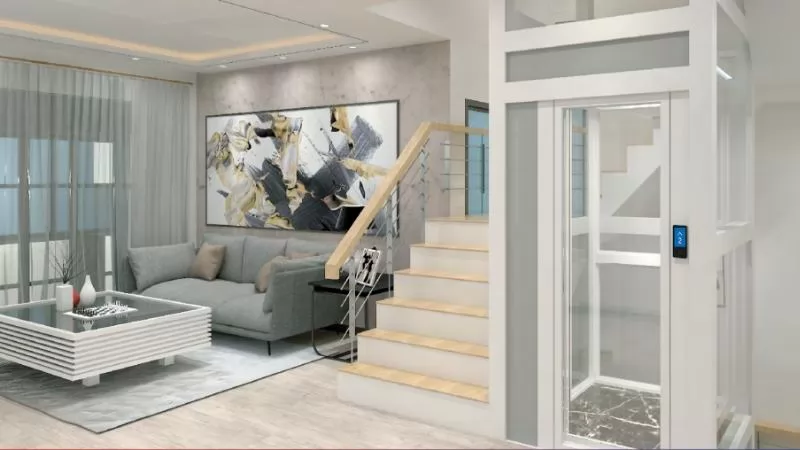 Unlike stair lifts, which can only carry one person, elevators are usually designed to carry two people, and some are designed for wheelchair users or up to three people. Again, this type of product is great for people who have a walker. Residential elevators are also considered more reliable than stair lifts, and while lifts are often a cheaper alternative, stair lifts can be more prone to failure and require frequent repairs and maintenance, which can increase the overall cost of the product. By installing a residential elevator, homeowners can stay at home longer without having to "shrink" into a potentially expensive, disruptive and emotional bungalow. A home elevator can not only be a fashion accessory for any home, but it can also add value to the property, making it a worthwhile investment.
Most elevators are designed to move between floors of a home. The type of elevator lift chosen will depend greatly on where it can be located in the home. Most residential elevators will be able to go from a downstairs hallway or family room to a bedroom or stair landing, although it depends on whether the homeowner chooses an elevator that requires a basement or machine room or both. For example, a non-hydraulic cable elevator can be installed almost anywhere in the home because it does not require support walls or hydraulics, and this freestanding elevator runs on self-supporting double tracks and is powered by a separate motor. These home elevators can be tucked away in corners, around the corner of stairs, or even in closets. Or it can take center stage in any room. Some customers choose to install them in their garage for quick and safe access to their property. There is also the option of a "drive-through" elevator, which means users can enter from one side of the ground floor elevator and from the other side of the first floor. The options are almost limitless.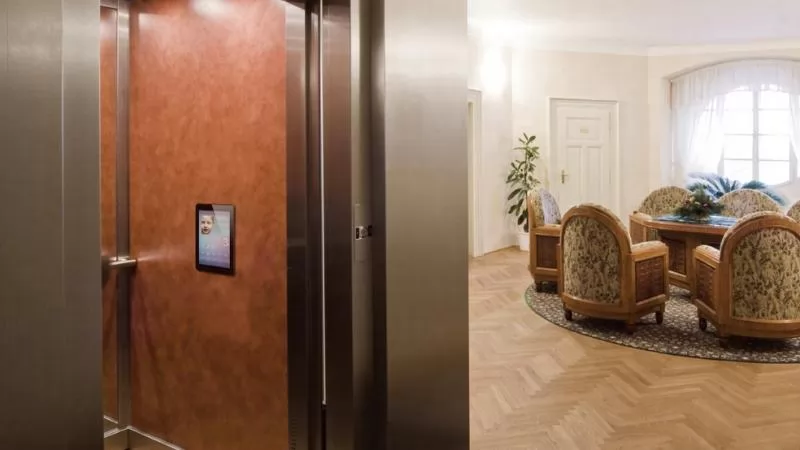 Unlike many other home improvements, there are construction costs associated with adding a home elevator to an existing space. A home elevator installed in an interior wall may require re-routing of wiring, air conditioning ductwork, or plumbing systems. Another option is to build shafts into the exterior walls to reduce man-hours.
On average, the cost of a residential elevator ranges from $5,000 to $60,000, depending on the floors to be served, the configuration of the elevator car, and other considerations. Prices include taxes, licensing fees, shipping and installation. You will pay $5,000 to $40,000 for equipment and $1,000 to $20,000 for installation. Prices depend largely on the type. Outdoor lifts range from $2,000 to $10,000, while pneumatic vacuum types cost $35,000 to $60,000.
Residents of multi-story homes can benefit from the installation of an elevator, especially if you are a wheelchair user or plan to age in place. The program adds to the total value of the property and makes it more accessible.
Cost per floor residential elevator
If you want an elevator that can move more than one floor, you should add $5,000 to $15,000 per floor. Most residential options assume a maximum cab height of 84 inches and no more than four floors.
No matter how much of a discount you get on the elevator itself, there are costs associated with getting your home ready for installation. Remodeling can take thousands of visits, and interior upgrades such as siding materials, custom flooring and lighting can add to the cost. While the upfront costs can be daunting, a home elevator can add value to your property, starting at an estimated 10% of the home's current value.
How to Choose a Suitable Residential Elevator Manufacturer
Choose a Residential Elevator That Matches Your Residential Facilities!

Pay attention to the reputation of the residential elevator manufacturer!

Check the after-sales service provided by the manufacturer or dealer!

Try your target product for yourself!
Conclusion
There is no doubt that home elevators will increasingly find their way into more homes, villas, etc. There is a huge market for them, and the cost of a home elevator is no longer prohibitive. But there is no doubt that by choosing to work with the right residential elevator manufacturer, both distributors and property developers can reap greater benefits.
Choose the best residential home elevator manufacturer in China and check out our home elevator products.
Read More:
Top 10 Elevator Manufacturers in China
List of 10 Best Elevator Companies (updated in 2022)